Cardiac Nursing 2019 Meeting &amp Hospitality
Address
Our Conference Venue:
ANA Crowne Plaza Narita
Address: 68 Horinouchi, Narita, Chiba 286-0107, Japan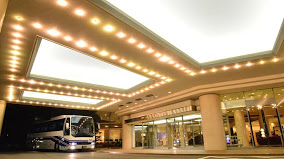 The City
Tokyo is the capital of Japan for more than a thousand years and it is well known for its commerce, art and high culture during 17th and 18th century. At present, the city of Tokyo has merged with the prefecture of Tokyo to form the "Metropolitan Prefecture" of Tokyo. It is located 227 miles west of Tokyo and 246 miles West south west of Osaka. The "three central wards" of Tokyo – Chiyoda, Chūō and Minato – are the business core of the city.
Tokyo now has a population of 13 million people in its center and over 38 million including its metropolitan area, making it the largest city in the world. Tokyo is a sophisticated fusion of both the ancient and the modern, an urban environment historic shrines and temples, performing arts, theatres and active environment in trends of fashion, music, art, technology and animation.
Tokyo is the dream destination for many world travelers. It's a one of a kind destination and there's nowhere else like it.
Tokyo is considered as a Most Innovative City as per 2018 studies and the development in the high technology leads Japan into the future. Tokyo has the highest percentage of academics with over 61 universities and 53 research organizations 16 Nobel Prize laureates.
Tokyo's highlights include The Imperial Palace, The Tokyo Skytree, Sensoji Temple, the city's Ginza, National Museum of Nature and Science, Ueno Park and Zoo, The Meiji Shrine, authentic Japanese dining in Tokyo and Sushi restaurants. For food lovers, it's time to explore the culinary capital of the world! There is no better place to begin than "Asakusa for snacks and Sensoji, then onto Kitchen Town."
The venue for the World Cardiac Nursing and Cardiology congress is Tokyo as per the Suggestions of the Organizing Committee and Editorial Board.
Directions
Route Map